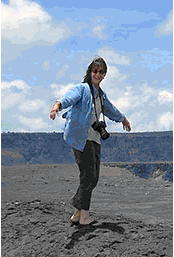 Katherine Lambert has sepcialized in editorial and corporate portrait photography for over 20 years from her base in Washington.
Her assignments have ranged from presidents and kings to Buddhist monks and working stiffs, with many lawyers, bureaucrats and corporate leaders in between. She loves the subtle drama of the human face and the telling gesture. When these are described through photography's language of light and there is collusion between photographer and subject-well, that's a beautiful thing.
Her work has appeared in numerous national publications including Audubon, Businessweek, Newsweek, Time, Fortune , Forbes, Barrons, Der Speigel, Essence, ComputerWorld, O , USA Weekend, Parade , Inc, Smart Money , Runners World , Redmond , Business 2.0 , CFO , People, Bloomberg, Institutional Investor, Money, Kipligers, etc. as well as annual reports and corporate brochures .